5 Things to do before Selling Your Scrap Car to Wreckers
Posted On February 16th, 2018
Here's what we suggest:
Often getting rid of a scrap car is time consuming and the process of getting top cash for your scrap car is confusing.
But there are ways to avoid hassles.
Most scrap car owners don't know the process and end up either selling it cheap or process being too confusing. If you know the process and complete the process correctly then it should be a very easy process. Elite car removals Newcastle made the process very simple in just 3 steps you would be able to get rid of your car.
In today's blog we'll show 7 tips you need to do before selling your scrap car to wreckers.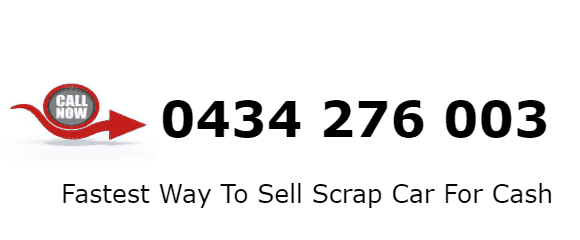 Below is the list of 5 things to do before selling your scrap car
If your car is still in working order why not use the fuel still left in the car that will save you money. Scrap yards often don't use up the fuel so why leave it. Fuel is not cheap having a full tank might cost you about $80 and scrap car is worth $150 depending on the make, model and condition. One thing we suggest NOT doing is to take out the fuel. It is dangerous can often cause serious harm rather just drive it around or perhaps use that fuel and take it to the scrap yard. Some scrap yards such as Elite car removals offer $50 extra if you take the car to them, It saves them towing cost.
Remove the Registration Plates
Selling a car to scrap yards is different compared to selling to car dealership. Before handing over the car to scrap yard you need to remove the rego plates. They're scrapping your car so don't leave you number plates. It needs to be returned back to RMS for cancellation. Whereas if your selling a car to dealership they might want to buy the car with registration therefore the rego plates is essential to leave it on the car. There are form required to be filled often scrap car yards have them ready for you, Its similar to car transfer receipt. Never ever leave your licence plate when selling your car to scrap yards.
Whats the value of parts from your car
There are a lot demands for parts from particular vehicle and if your car is one of those then why not take out some parts before scrapping. Parts are expensive but it really depends on the type of vehicle. Beware if you take out the engine or gearbox parts then scrap yard might not take it and you would left with junk car unless willing to pay someone to get it removed. If you have expensive rims then perhaps exchange it and sell it for cash. There demands for stereo and navigator, Perhaps its a good idea to take it of and sell it on gumtree.
Prepare yourself before the sale
Before contact a scrap yard it is recommended to get the paperwork ready. You need to have the current registration paper, ownership, keys and your drivers licence. If you have finance owing on the vehicle then have the current balance up to date and get a copy. If the scrap yard is not worried about the ownership of the car then you must be worried. There some scrap yard where they buy cars and use it for negative purposes.
It is important to check the car for your belongings before giving it to scrap yards. Any valuable things might get destroyed if you leave it. They often crush down scrap cars and everything gets destroyed. Any belonging left you might not get another chance to remove it